Publication for Professionals
Bee Farmer is the magazine of the Bee Farmers' Association and is the only United Kingdom (UK) publication focused solely on the interests of those involved in professional beekeeping. The emphasis of the magazine is on practical issues relating to all aspects of commercial beekeeping activity.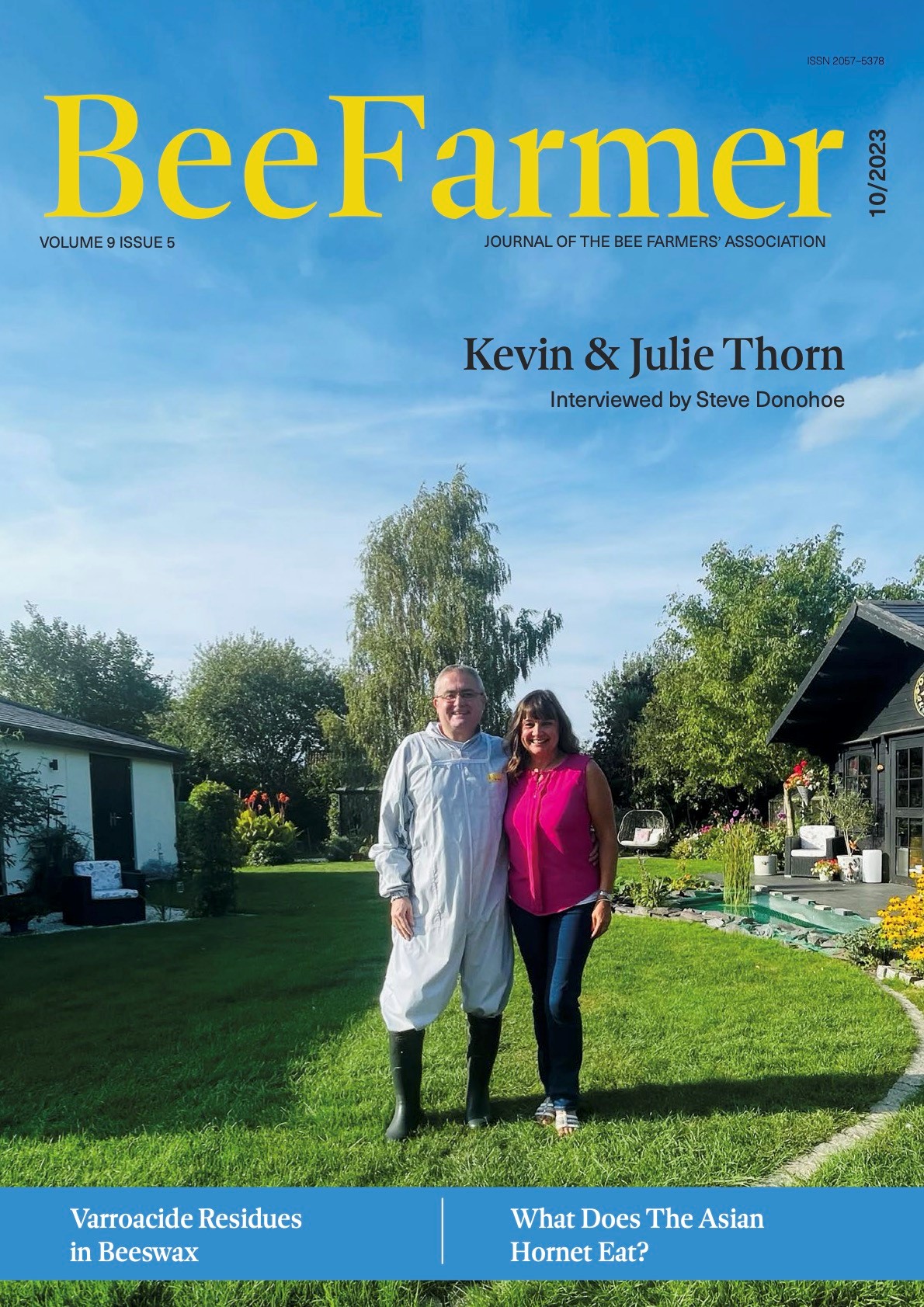 Subscriptions
UK, Europe and Rest of World subscription rates are available. Issues are published six times a year. The current annual subscription rates are: £42 (UK), £54 (Europe), £62.00 (Rest of World).
Contributions
Detailed articles are invited for consideration across a wide spectrum of relevant topics. Other material for publication in the form of letters, reviews, photographs, etc, is also welcomed.
Advertising
Information on advertising rates, discount structure and artwork specifications is available on request.
Enquiries
For all enquiries, please contact Membership Services.